How to: Change your favicon (for blogger and wordpress)
Recently, a friend of mine asked me how to change his favicon and I have promised to him to write an entry regarding this matter. So what is Favicon or Favourite Icon? If you see next to my URL address, there is a customised icon displayed and that is a Favicon. It is generally used by webmasters to promote their site, perhaps their logo to visitors etc.
I believe there are lot of ways to create favicon and embed it in your site, but I will try to make this process even easier than normal method.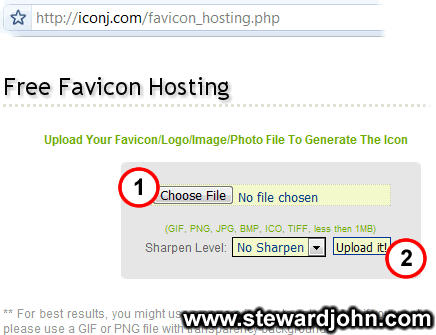 I always used iconj to generate my favicon
1. Choose desired picture or image to be converted into .ico
2. Click upload button and let it generate your icon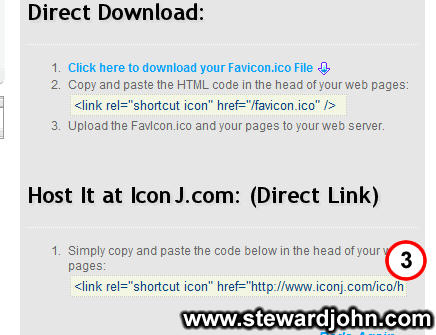 3. You will be directed to the next page after your icon been generated. All you need to do is to copy the link provided.
For Blogger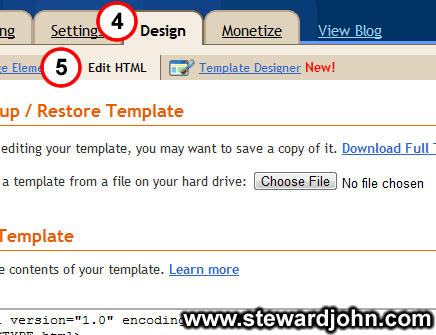 Sign-in to your blogger account, select SETTING > DESIGN > EDIT TEMPLATE. Now you need to find </head> and paste the code that you have copied earlier on top of </head> tag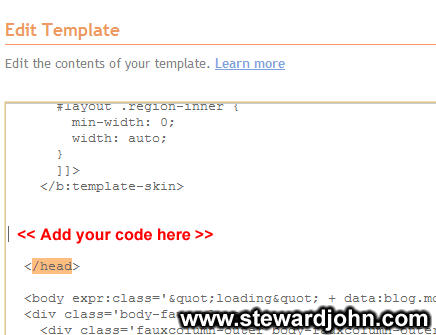 If you have hard time to locate for the tag, simply just press ctrl + f and type /head and it will direct you to appropriate tag. After you have paste the code, click save template and your favicon is ready.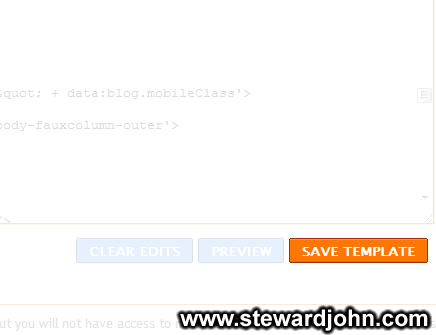 For WordPress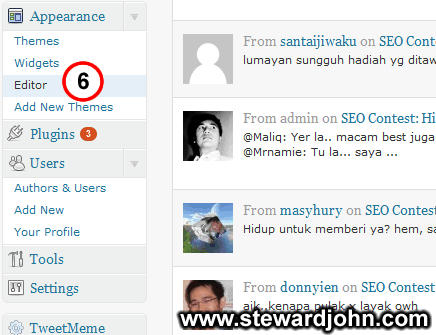 Log-in to your wordpress blog and click Editor (see instruction 6) under Apperance.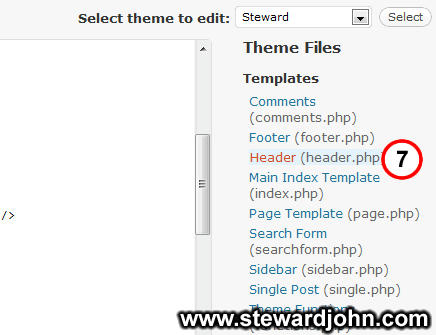 A page will be displayed and choose Header (header.php)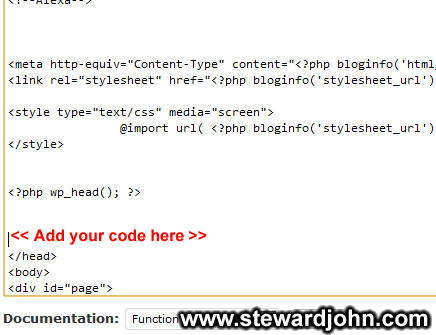 Similar to method for blogger, all you need to do is to locate </head> tag and paste the code that you have copied earlier, on top of the </head> tag.
Simple isn't it? with this method, you do not have to download your generated icon and upload it to free photo hosting before embedding it to your blog. Hope it helps.
P.s Head to denaihati and try your luck on his SEO contest: Hidup seorang blogger and you might walk away with fabulous prizes.