How to: Configure and setup custom domain on blogger
How to point your custom domain address (e.g xxx.com, 18sx.com) to your blogspot URL address (e.g xxx.blogspot.com)? First, you will need to buy your own domain from webhosting provider. For this tutorial, I will be using SKSA Technology webhosting provider's platform for my example since my site is currently hosted by SKSA Technology.
Part 1: Configuring your domain
1. Log-on to your domain account: domain.internet-webhosting.com/customer/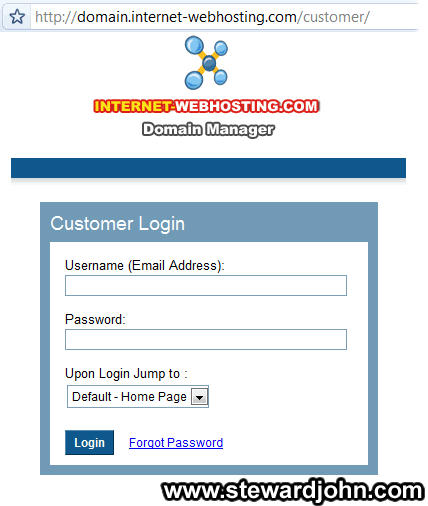 2. You will be directed to domain manager. Select Domains >List All Orders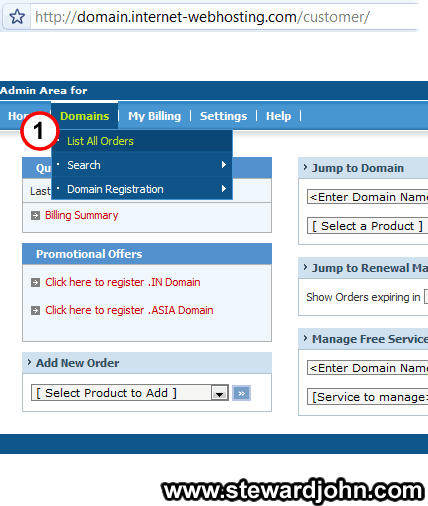 3. List of your orders will be displayed and click on the domain name that you will be going to use.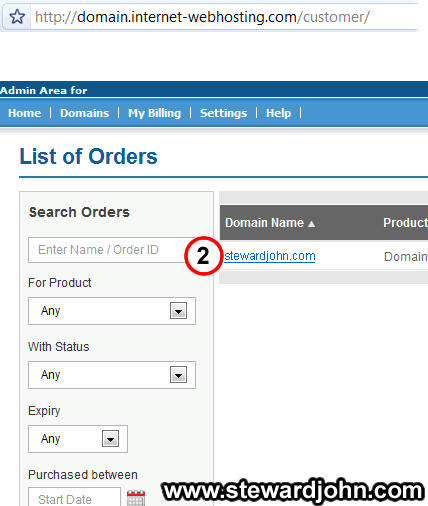 4. A tab will be displayed and click on the DNS tab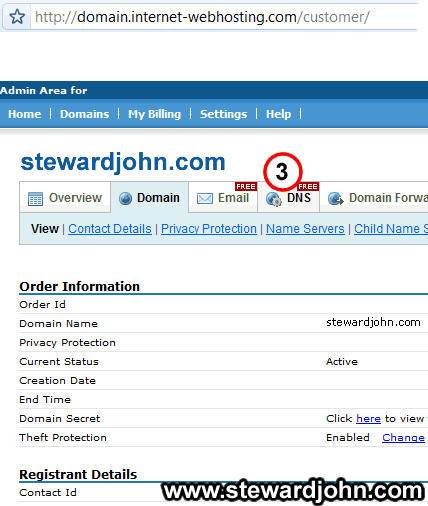 5. Click on Manage DNS button and it will pop up new window.
6. Basically this is the Domain Manager windows and all you need to do is to configure the A Records, CNAME Records and NS Records.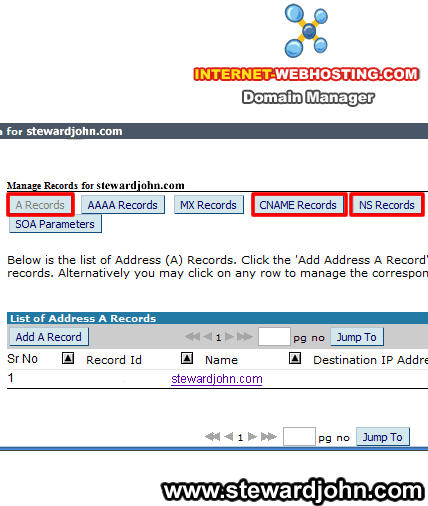 7. Click on the A Record > Add a record. Fill the Destination address to 216.239.32.21 and leave the Host Name blank.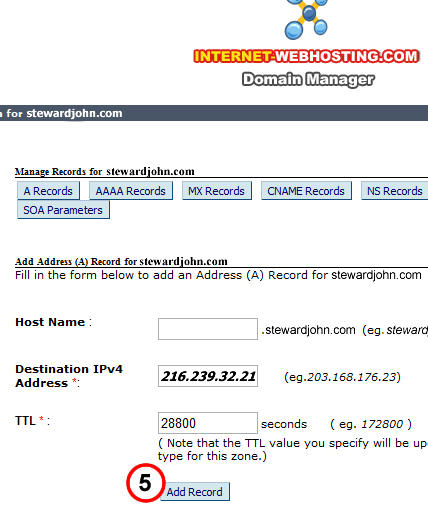 8. After you have added record for A Name, proceed to CNAME Records > Add CNAME Record. Fill the host name with WWW and the value as ghs.google.com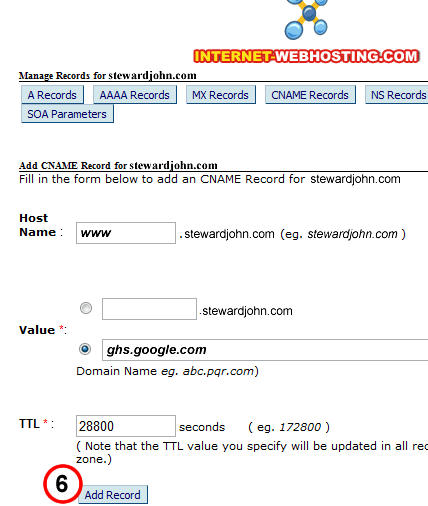 9. You might require to setup your Name Server and for that reason, just select the NS Records and fill out your webhosting's server. For those who bought domain from SKSA Technology, you will have to add all four name servers:
ns10.internet-webhosting.com
ns11.internet-webhosting.com
ns12.internet-webhosting.com
ns13.internet-webhosting.com
Part 2: Pointing your Custom Domain to Blogger
1. You need to log-on to your Blogger account. Select your blog and go to Settings > Publishing. Click the link "switch to: Custom Domain" and it will direct you to next page.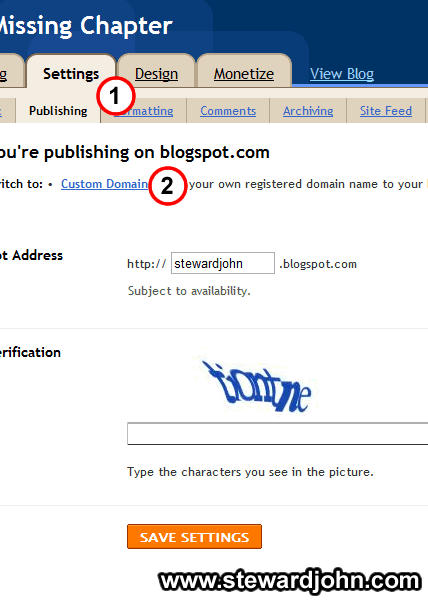 2. Next, click on Switch to advanced settings since you have your own domain name.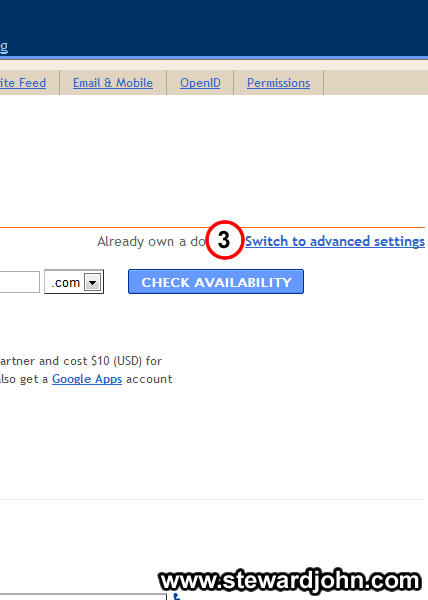 3. All you need to do now is to add in your domain name, leave the missing file host to "No", Enter your verification code and hit the save setting button.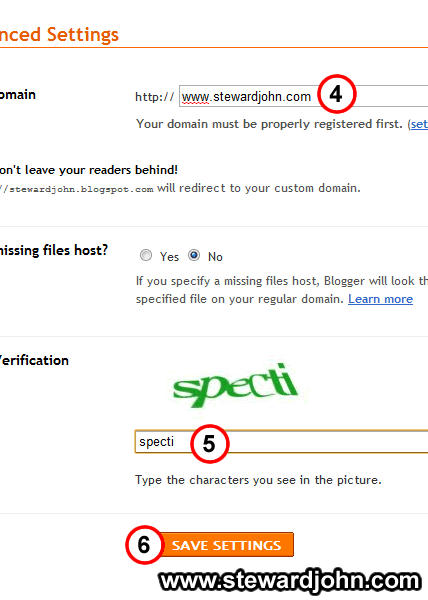 After you have done with these steps, try to view your blog using your new domain name and see whether it is active. If it is running, try to view your site with your old URL address (e.g xxx.blogspot.com). It should automatically redirect you to your new Domain.
There you go, simple tutorial for simple people…  I just love the life of a blogger (Hidup seorang blogger): blog to share.